Cheryn Na was placed second in the South Auckland Performing Arts Competition for her String Solo Own Selection in the junior category.  She also received a Highly Commended for String Solo Classical Junior.  
Click to here to watch Cheryn's performance.
Our Under 35kg Rugby team played Elm park in the first game of the season. Here are the happy players and their mascot after their 56 - 0 win.
A Pod 4 shout out to our mate Ben and his intravenous antibiotics machine in Starship Hospital. One very brave Shelly Park kid!
Lucy Maher a Year 6 student from Room 17 starred in 'Aladdin - junior' a show put on by Howick Children's Musical Theatre.  Lucy played an outstanding role as the parrot in the show.   Rehearsals and practise occurred over one term and the show ran over six days.    Some of us were lucky enough to see perform and we so incredibly proud of her confident, clear and expressive presentation.
Lucy said "I liked making new friends, meeting new teachers and learning new vocal warm ups.  It felt really exciting when I was on show.  I was nervous, but I enjoyed it lots." 
Shelly Park Cricket Team
Winners of the 2015 cup
Triathlon Results:
Year 5 girls:
1st - Samantha Bryant
2nd - Ashley Pauling
3rd: Hana Sotutu
Year 5 boys:
1st - Caleb Wheal
2nd - William Watt
3rd - Matthew Wessels
Year 6 girls:
1st - Laura Wesseling
2nd - Lauren Dickin
3rd - Hazel Stratford
Year 6 boys:
1st -  Kyan Brown
2nd - Bowen Crawford
3rd - Declan Murphy
      - Noah Page
Room 17 have been learning about the kakapo.  
Here
 is a story written by Natasha using Book Creator.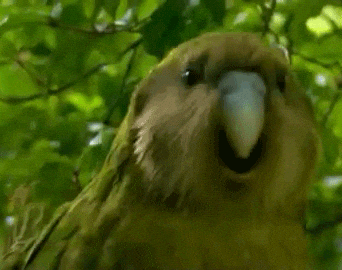 Neve has been training for the last 3 years in the competitive program. This year she was invited to join the International Development Program and has been training for the last 5 weeks 12 hours a week.  In this time she has been learning lots of new skills and perfecting them. One skill in particular should take about 8 months to achieve and this week just gone Neve was able to achieve it.  It is known as the evil bar Kip!! She was so excited and is even more determined.
After 3 days of competition and great achievements from Laura and the HPK club overall, we are stoked to tell you that Laura gained a Silver medal at the 200 meter Freestyle (even though she lost her goggles when she dove in) and then, in a very tight race, she won Gold for the 100 meter Freestyle.  All of Laura's effort and training paid off!
At the end of Term 4 a group of Pod 4 students raised over $8500 for Shave for a Cure.  Check out their before and after pics.